You've spent hours digitally editing your video, and now you're ready to release it to the world.  You can give it away on YouTube, annoy your viewers with ads, or, alternatively, you could release it on nibl.
We've made it super easy to sell videos or movies through nibl on your own website or through our marketplace.  Here are the steps:
Uploading your video
1)  Create a (free) nibl account.
2)  After creating your account, you'll be taken to the Uploads page.  Choose "File" and upload your movie or video (in any format) to nibl.  We'll transcode it for streaming for free.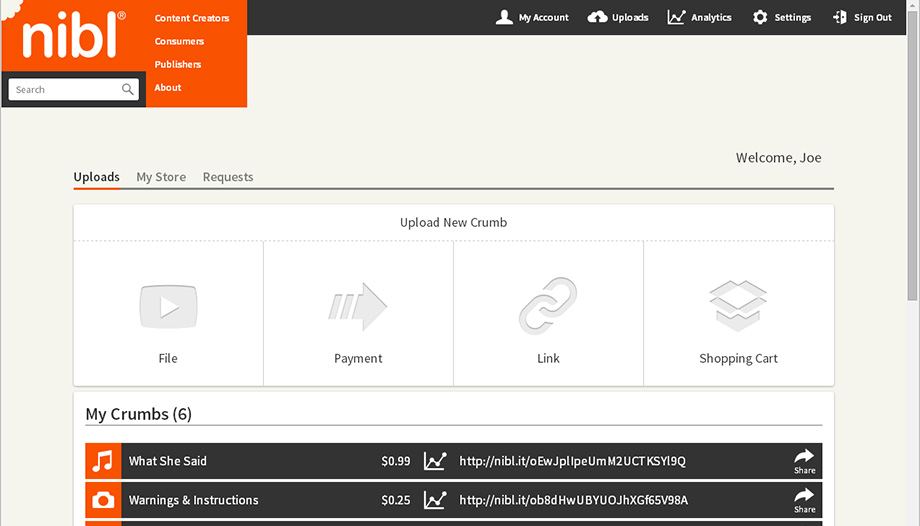 3)  After the file is finished uploading, you'll be asked to provide a title and price for your video.  You can change this at any time.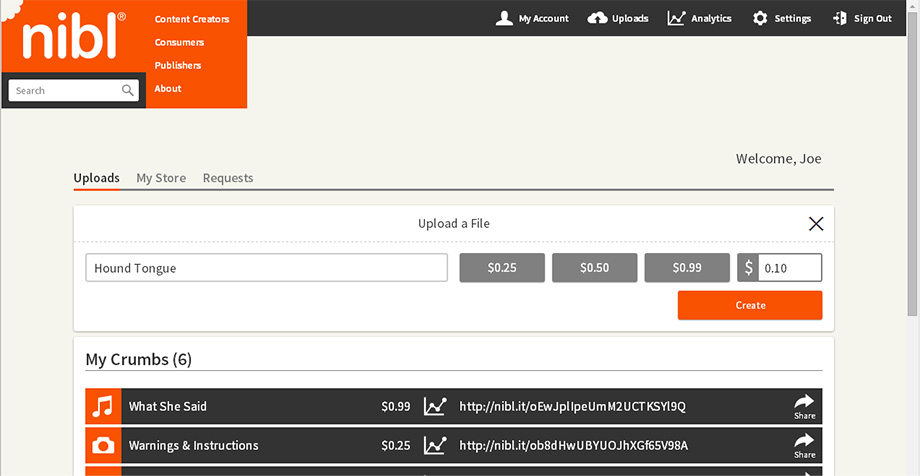 4)  Click "Create"
Next, you can add some additional information, like tags, a description, and cover photos.  For video files, nibl will automatically generate cover photos, but if you don't like them or want to do something different, you can always delete the automated cover and upload your own.  nibl also generates a 20 second preview that allows your potential viewers to get a sneak peak.
Once you've got everything working the way you like it, click "Save and Publish"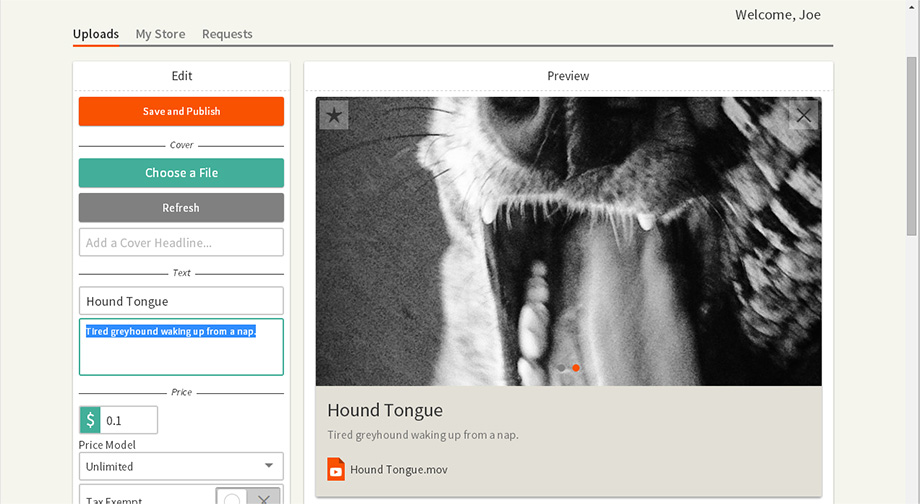 It might take a few minutes for nibl to process your video, but once complete, you'll get an email with a dedicated link to your video on the nibl marketplace.  Congrats!  It's live.
Distribution
To embed the video on your site, you'll need to include a link to nibl.js, our page plugin.  Just add the following html to the <head> element of the pages you want to include your video on
<script type="text/javascript" src="https://www.nibl.com/scripts/3.0/nibl.js"></script>
Embedding the video player is as simple as adding a link to the nibl marketplace page hosting your video.  Each marketplace page has embedding information to help out.
In addition to embedding, you can share the link to the video (or to pages you've embedded the video on) via social media.  You can track sales through on-page analytics, or on the analytics page of the nibl portal.
Incidentally, all video sales through December 31, 2015 are eligible for our #filmbytes promotion.  Sales of your video could earn you a DJI Phantom Drone!
See it in action
Check out the user experience for video by supporting our very talented Lead Designer and his dog!
Comments